A Bit of Bio: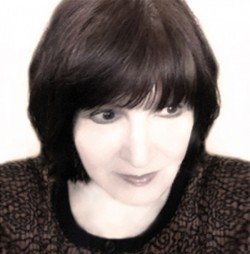 I was born in Minneapolis, Minnesota while my dad was going to college. My parents moved to Nebraska when he was hired by the CB&Q railroad to work in the tower in the Lincoln switchyards, sending trains hither and thither across the county from Lincoln, the belly button, squarely in the center of the contiguous 48 states.
As I was under a year old when that happened, they took me along, and I grew up on a couple of acreages at the edge of the Nebraska prairie, outside of Lincoln. With acreages set in my nurturing and, I believe also nature – my dad grew up on an acreage, his dad grew up on an acreage, etc. – I live on ten acres of forest in Washington state, where I write, create art, coach creatives, and care for the flora and fauna.
I had a private psychotherapy practice for over 20 years, having earned my doctorate from the University of California at Irvine. I retired from psychotherapy to produce my writing and my art.
Also, I wanted to narrow my focus when working one-on-one with people, to their creative endeavors, which I feel contribute hugely to the health of the human family when manifested. When sitting in a drawer or locked in the back of a mind, they do not accomplish nearly as much.
I've been published in excess of a thousand fiction and nonfiction, online and print, venues under my name, pen names, and as a ghost writer. I've also received numerous writing awards, the likes of: the PEN Syndicated Fiction project, CCLM grants, SFPA award, National Endowment for the Arts grants, and a slew of others.
My Goal…
with all of my writing – whether fiction, nonfiction or poetry – is not only to entertain and inform, but also to help my readers become, and to have, all they envision in their lives. In addition, as a certified Life Coach focusing on Coaching Creatives, I help people get to their goals with their creative endeavors.
My occasional newsletter, Your Amazing LIfe, contains insights and practical methods to make your life purpose-inspired and love-filled. Let me know in the contact form below if you would like to receiveYour Amazing LIfe. Also, feel free to write me if you have comments or questions, or if you are a Creative – artist, musician or writer – and would like to know more about my approach to Coaching Creatives. I'd love to hear from you!
Clicking on the covers of my books in the sidebar will give you information about each book, and how to learn more.
Thanks for stopping by! Blythe